Comparing online payment systems requires evaluation across certain features. An online payment system can be either a payment gateway or a payment processor. A payment gateway acts as a bridge between the customer and the bank. The payment processor is the one that processes card transactions through merchant accounts. Both terms are often used interchangeably, but come with different features.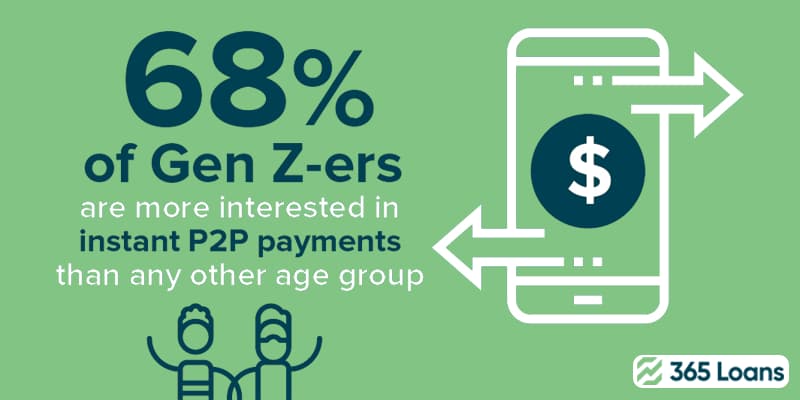 E-commerce stores, POS, Direct Deposits, and online funds transfers are all standard features of online payment processing systems.
Here is our list of the top 10 online payment processing systems.
1. PayPal
PayPal is the pioneer of online payment systems. Since its inception in 1997, it has become an industry household name for digital payments. Today, PayPal processes for over 200 million active users in 200+ countries internationally. The Fee structure for PayPal is on the higher side, though. One fundamental edge for PayPal over its competitors is incorporating a digital funds transfer service. Customers across the world use PayPal to send and receive money digitally.
Regular pricing for payment processing transactions starts at 2.9% + $0.30 per transaction. Additional currency conversion charges also apply.
2. Stripe
Suppose you are looking for customization and love embedding a payment system through an open-source API. In that case, Stripe payment solutions may be your best choice. This is because Stripe specializes in payment processing systems and builds on the essential features that PayPal provides.
Stripe offers additional security features through its built-in app – RADAR. In addition, it provides a comprehensive online business payment solution like invoicing, billing, business cards, and POS solutions.
The pricing with Stripe is also on the higher side with 2.9% + $0.30 per transaction for the starting package. However, Stripe's basic package includes more services than PayPal.
3. Braintree
Braintree has been a subsidiary of PayPal group since 2013. Braintree offers similar services to customers, but emphasizes business payment processing solutions. The payment app comes with more customization and features services providing various online and e-commerce payment solutions. It supplies both payment gateway and payment processor solutions.
Braintree is available in 45 countries across different regions. It has now introduced a new security feature with fraud detection tools. Along with debit/credit cards, businesses can integrate payment acceptance from PayPal, Venmo, and other digital wallets.
Braintree provides dedicated online processing services at 2.9% + $0.30 per transaction standard pricing.
4. ADYEN
Adyen is an Amsterdam-based Dutch company founded in 2006. Since then, it has grown in popularity with business customers for its cutting-edge technology and customized solutions. The payment processing solution provider is available worldwide but has an international presence through offices in 23 countries. Adyen processed €240 billion in payments for the year 2019.
Adyen's competitive advantage over others is its seamless marketplace integration. In addition, its API and documentation provide customized payment processing solutions. As a result, Ayden customers can accept various online payment options, including credit/debit cards, PayPal, Discover, Visa, and MasterCard.
The Pricing plans for Adyen vary by the payment options used by customers.
5. SKRILL
If you are looking for an all-in-one business payment solution, Skrill should be on your watch list. It offers PCI-compliant services to its clients. In addition, its features like fraud prevention, chargeback protection, and multi-currency accounts provide flexible business options to its clients.
With Skrill, you can integrate payment processing solutions, quick checkouts, digital wallets, and shopping carts with over 100 supported brands. Skrill's website offers support in 40 international currencies to its customers. Its checkout fees start at 1.90% per transaction. With over 40 coins, there are minimum translation costs for business clients.
6. 2Checkout
2Checkout was founded in 1992. It is one of the industry leaders in online payment processing systems. It provides online payment processing solutions, including card and digital payment processing, finance and tax solutions, and merchant solutions. In addition, it gives the flexibility of processing with 80+ currencies in over 200 countries worldwide.
With a global payment processing provider like 2checkout, business clients can accept any form of digital payment. The pricing plans start at 3.5% + $0.35 per transaction, with 2.0% additional costs for international payments.
7. G2A Pay
G2A Pay offers online payment solutions to both individuals and businesses. Individuals can avail of the services of digital wallets and can use them with G2A Pay accepted platforms. Likewise, companies can integrate global payment processing solutions. G2A Pay offers services worldwide, with 70+ currencies and 20 international languages supported. In addition, it supports over 200 payment methods in more than 170 countries.
8. SQUARE
Square has increasingly been famous amongst small businesses for its comprehensive solutions. It offers dedicated business services for online payment processing, POS, Online Store, invoicing, virtual terminals, business cards and loans, and employee management services. Additionally, Square offers marketing and promotion tools for small businesses.
9. net
The VISA-owned payment processing company was founded in 1996. It provides virtually any payment processing option for its business clients. In addition, its tech-savvy APIs offer more customization options for large businesses. Authorize.net provides comprehensive payment solutions, including e-commerce, mobile credit card readers, POS, mobile and phone payments, e-checks, and monthly billing options.
10. Popular Digital Wallets
Mobile wallets like Amazon Pay, Google Pay, Apple Pay, and Alipay have become very popular worldwide. As more e-commerce is shifting towards mobile commerce, these mobile wallets are rapidly gaining popularity. These digital wallets allow businesses to add checkout and payment processing options.
Was this article helpful?